This year we celebrate the 30th anniversary of the Institute
We celebrate through following events:
1) June 21st 2019 // From sunset to sunrise, following will be breakfast at the "Im_flieger Landebahn". At 8PM lecture by Dr. Brigitte Holzinger (AT), "every person dreams…"; more information: http://www.imflieger.net/hypn-2135-0441/
2) Lucid Dreaming and dream part 1: from July 4th 2019 to July 7th 2019
3) Lucid Dreaming and dream part 2: from July 18th to July 21st 2019
4) Med. hypnosis and awareness for sleep disorder related problems falling asleep and sleeping through the night (Insomnia) – for professionals and people suffering from those sleep disorders: from August 16th to August 18th 2019
5) CBT-I Cogn. Behavioral Therapy for Insomnia – for professionals and people suffering from sleep disorders: from August 23rd to August 25th 2019
6) Starting October 2019 it will be possible for new members to join our proven successful Wednesday Dream Group (10 DFP); from 6:30 PM to 8 PM. If interested, please contact us at office@traum.ac.at.
7) Fariba Bogzaran, 31 years ago fellow student of Dr. Brigitte Holzinger at Stephen LaBerge, in the Lucidity Institute of Stanford University, is announced to have a lecture in June 2020 to the topic of "Surrealism, Dreaming and Lucid Dreaming" – details to be announced;
8) 10% discount on the sleep phase alarm clock at www.axbo.at if entering the code "Schlafcoaching";
9) The department of sleep research of the University Salzburg conducts a survey among Austrians about our sleep behavior: www.sleeplounge.net , please support our Austrian scientific research, click on the link and take part in the anonymous survey!
10) We are already accepting applications for the next certificate course Sleep coaching, which is expected to start in October 2020. If interested, please send a short email to , office@schlafcoaching.org More information about the seminars under "Events": https://www.traum.ac.at/events
Services
Diagnosis and therapy of insomnia, hypersomnia, disorders of the sleep-wake cycle, and parasomnia (primarily fear and nightmares). Extensive clinical and psychological diagnoses; testing of vigilance and attention (for the diagnosis and treatment of fatigue during the day), evaluation of the sleep-wake cycle with the help of a sleep diary and actigraphy (continuous activity measurements), Pulse oximetry (used to measure oxygen saturation in blood – diagnostic aid for obstructive sleep apnea).
Technical Equipment
Computer tests for activity recording (vigilance, reaction time); actigraphy (for outpatient examination of the sleep/wake cycle; sleep masks (REM glasses) for examining REM/non-REM sleep and to learn about lucid dreaming (for example for therapy of fear and nightmares).
Personnel
Psychologists and psychotherapists. Through close cooperation with the sleep laboratories of the University Clinic, Vienna, the institute also has access to a number of specialists for psychiatry, paediatrics, neurology, and pneumology.
Research, Science & Teaching 
Children's dreams: When are dreams recognized as dreams? Dreams vs. TV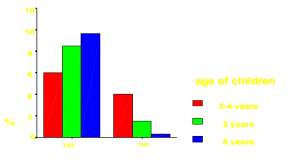 Books, Files & Links
Take a look at our publications and visit our shop